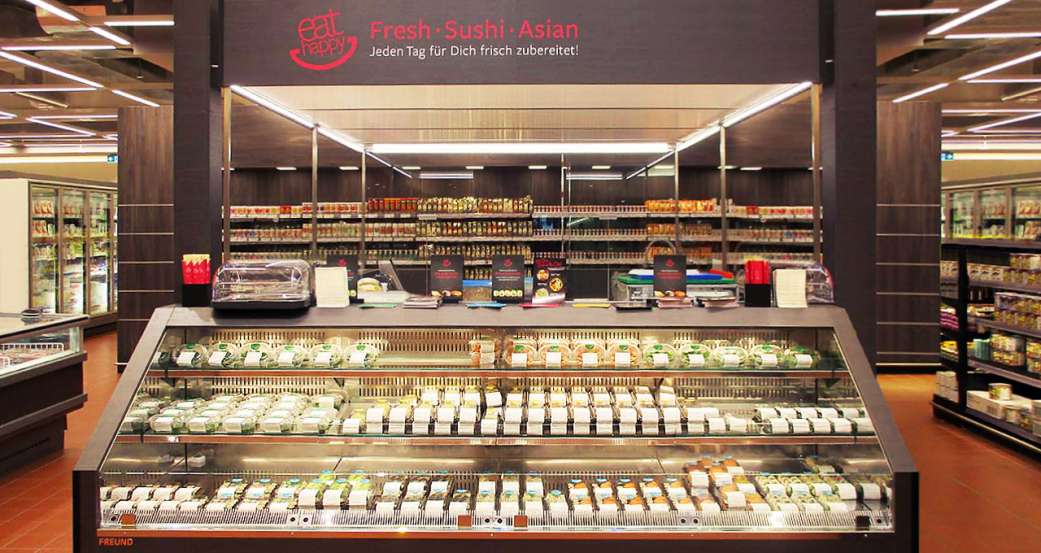 EAT HAPPY
Sushi bar in CITTI Markt
Opening Hours:
Mon - Sat:
08:00 - 20:00 o'clock
Contact:
Mr. Gehrdt
About EAT HAPPY
Counter fresh, hand-rolled sushi and original Asian food – conjured up by our sushi masters in store, directly from the EAT HAPPY stand into your shopping trolley.

Fresh. Sushi. Asian – discover the colourful product diversity of Asian cuisine! Our products are freshly and lovingly prepared in store for you. Our sushi chefs offer you classic sushi cuisine as well as new imaginative variations.

You will find EAT HAPPY in CITTI Markt.