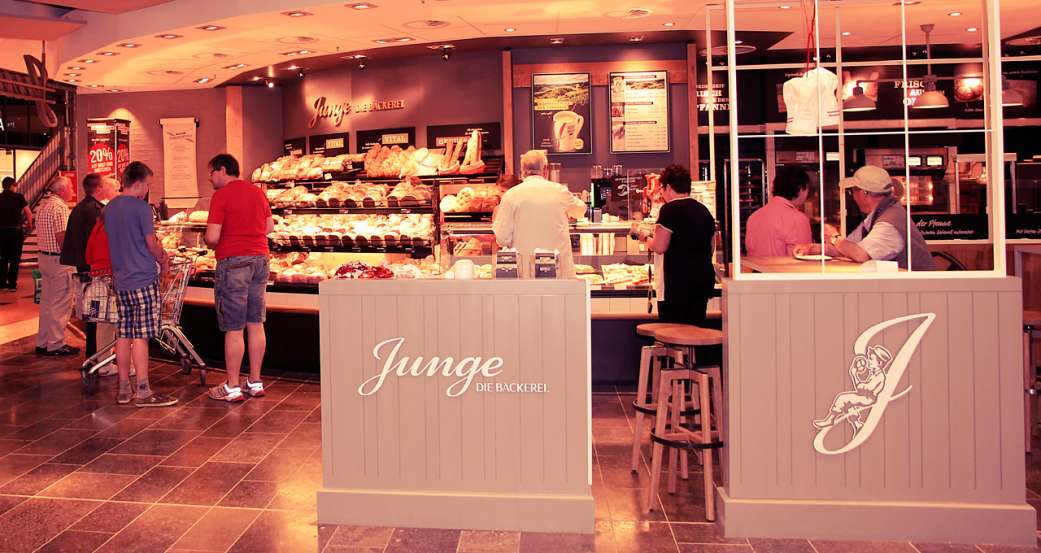 Junge Die Bäckerei.
Bakery/café
Opening Hours:
Mon - Sat:
08:00 - 20:00 o'clock
Contact:
Mr. Nomweiler
About Junge Die Bäckerei.
Junge offers natural, fresh, delicious and healthy food with its high-quality bakery products and snacks combined with coffee specialities. We produce fresh bakery products from natural and pure ingredients using traditional recipes and modern production methods with the utmost care on a daily basis. The rule is quite simple: the right balance of craftsmanship and technology.