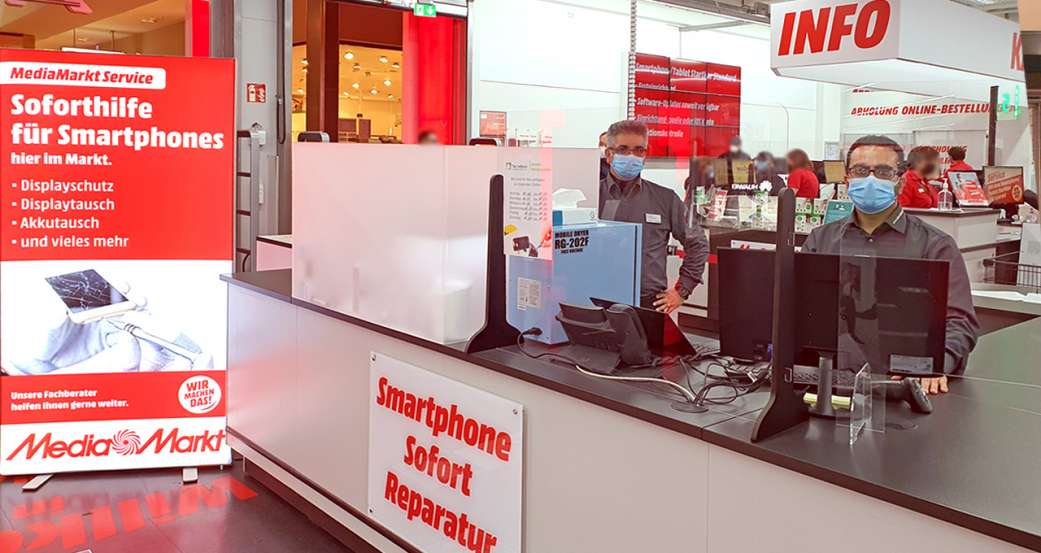 MediaMarkt Smartphone Sofort Reparatur
Immediate smartphone repair
Opening Hours:
Mon - Sat:
10:00 - 20:00 o'clock
About MediaMarkt Smartphone Sofort Reparatur
Selection descriptionDisplay, battery and camera replacement as well as repair of Apple, Samsung, LG, Sony and Huawei smartphones. Data transfer, data backup and data recovery for smartphones and tablets, initial setup of smartphones and tablets.
Special feature of Apple smartphones MediaMarkt is an "AASP" - Apple Authorized Service Provider The certification of MediaMarktSaturn Germany as an Authorized Apple Service Provider (AASP) marks a new milestone on the way to expanding the quality of service for our customers. Only original Apple parts are used and all Apple repair standards are followed.